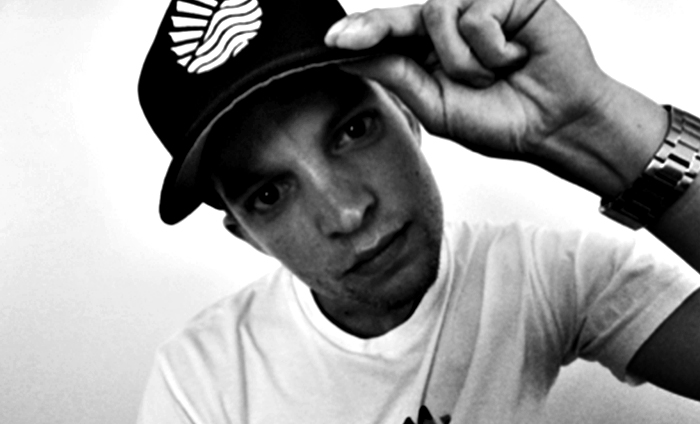 Antoine Leggeri
Val d'Oise, France
Bank fishing competitor, FFPS
I fish since childhood but I really started lure fishing quite late (around my 19 years), and after that I began to take part in competitions. For me, it's not a final goal but more a prolongation of my passion, allowing me to meet the more people I can, and keep on learning more!
I fish any kind of predators, from small ones to Big baits, from trout to pike…I adapt myself to my area and my feeling, but I don't target some species in particular.
The different spots I'm used to fish in are the Seine and the Oise for the rivers, and a few ponds of my region.
I'm also involved in the associative network, as a board's member of my AAPMA (Black Bass Pêche Sportive) and of my club Le Team Carna 95. I'm also a part of FFPS' management comity.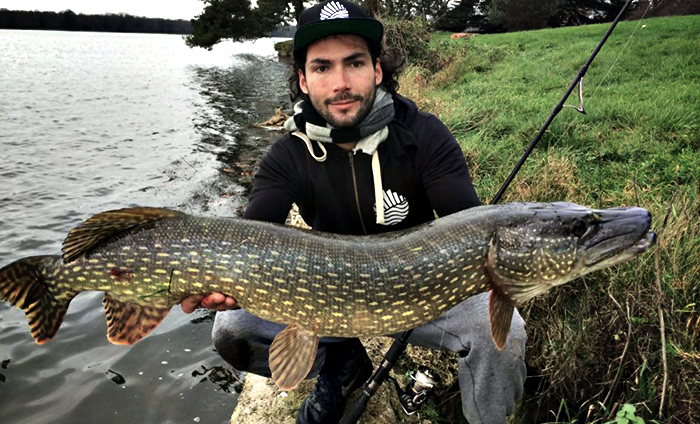 Julien Tatossian

To explain my path, I would say:
I was born in Paris but it's in my grand-parents' Brittany (Morbihan area) that I spend all my holidays, where I grew up feet deep in water.
My childhood shrimps net was quickly replaced by a fishing rode.
With my grand-father (passionate about nature), I learned about forests, trees, mushrooms, animals, rivers…That's how my passion for fishing was born, no matter if it was in the sea or in a river.
I first cut my teeth with pole fishing. Then, always looking for bigger fishes, I turned to carps, pikes, blackbass, perches and the big trouts of Jura.
All my savings are dedicated to buying the last lure or other new fishing technologies.
As soon as my schedule allows it, I enjoy looking for new fishing spots and I travel around the world looking for the most combative fishes. But I enjoy just the same taking my boat out in the Golfe du Morbihan and bass fishing with my friends.
I like outdoing my own previous records, discovering, protecting and respecting the nature (I apply "NO KILL").
I wish to everyone to experience the same enthusiasm, the same passion in their life.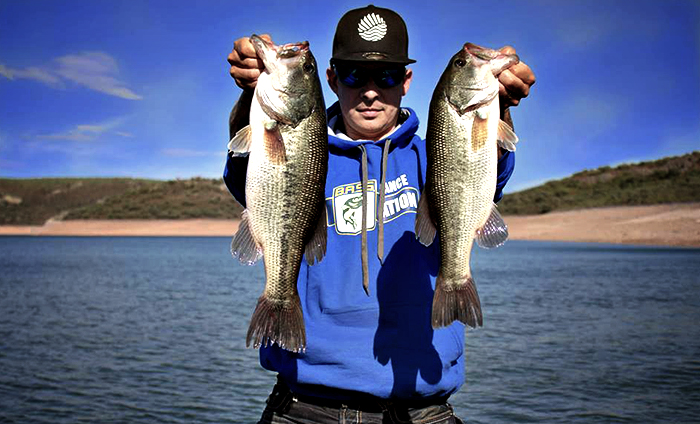 Yann Naessens
Fishing is for me more than a passion: it's a way of life, what gives my life its tempo.
It's in my thoughts every day, in every moment, "I think fishing, I eat fishing, I sleep fishing".
My main motivation comes from its ongoing evolution, always rethinking our way of fishing, and the need to adapt ourselves because fishes become more and more cautious. A fishing outing can change in 5 minutes, and it is up to us to be efficient and skillful.
Being a competitor at heart, my favorite techniques are crank bait and jigging fishing.
I particularly enjoy the Bass and the big perches of Lac de Cazaux.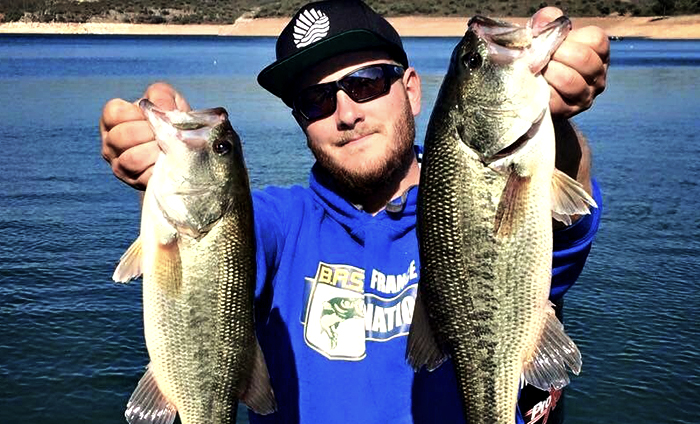 Antony Desnoyer
I have memories involving fishing since my earliest childhood, I caught the bug from my father.
I joined a fishing school to improve myself, and it's during the France Youth Championship of pole fishing that I "cut my teeth". Then, when I was around 15, I dedicated myself to carp fishing.
In 2008, the lack of time led me to predatory fishing, faster to set up. The diversity of techniques it offers made me become a true addict of this technique.
The year 2013 was my baptism of fire in predatory fish competitions, with my team-mate Yann Naessens who was already used to this environment.
Living not far from the bassin d'Arcachon, I exercise mostly on Aquitaine's large lakes, with diverse techniques from drop shot to swimbait, including vertical fishing or linear shad. I also sometimes exercise black bass fishing on the Lot, but the low bass population in France makes it really difficult to fish seriously.
It is a sad assessment when you experienced once the fight of this addictive fish. That's why in 2015 we tested the Spanish competitions, with the participation of the Soner nitro cup, which is without a doubt THE bigger bass championship in Europe, with a crazy organization and even crazier fishes.
One thing for sure: we experienced what is the real bass fishing, with unpredictable patterns and everyday changing fishes. It not unquestionable: we will go back.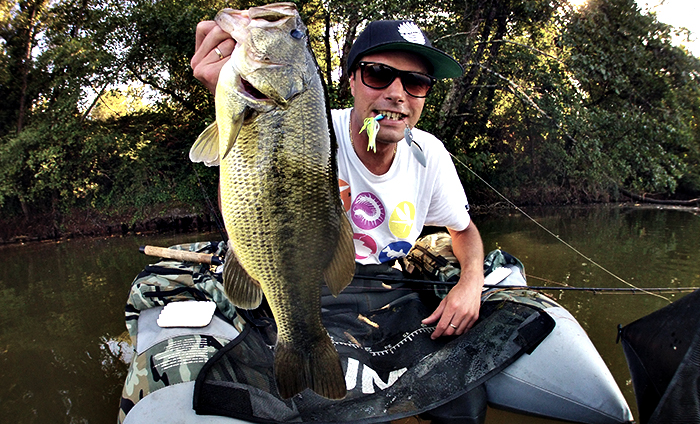 Nicolas Chauvet
Hi, my name is Nico.
I grew up in the Bordeaux area. I have been lure fishing for 20 years.
In freshwater or in the ocean, I enjoy catching all kind of fish species. I go on the water bank firstly to spend a nice day and share good moments.
I have also taken part in competitions for a few years, in France or abroad. For me, fishing is a way of living, it defines my calendar.
According to the time of the year, I fish blackbass on foot or in a float tube (jigs, spinnerbaits, crancks…), but also on a boat on the great lakes or on the sea with the "Captain" and different ship's men.
Halieuticly, Chauvix.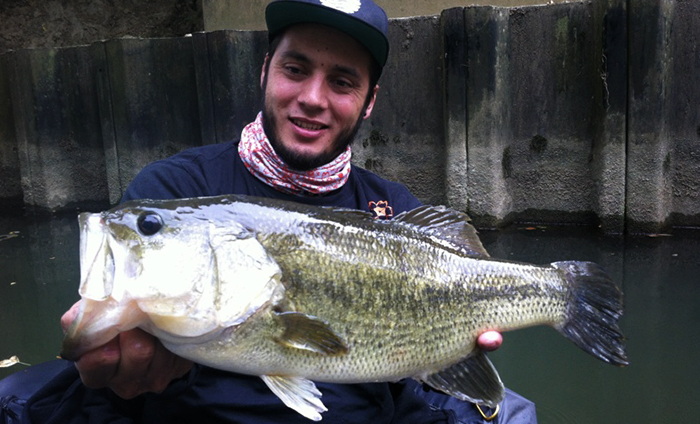 Brice Adolphe

As many of us, I have this virus since my childhood.
At first I have started by the pole fishing in my grand father's pond, then very fast I passed to fishing lures.
This technique suits me perfectly because she allows not to remain static on the same spot, and especially to proceed in "real hunt".
It's not the fish who comes to me but rather me who go to the fish.
Of Parisian origin, and having lived almost everywhere in France I live now in the region of Aquitaine.
Of this fact, I was able to have chance to be able to hunt most of the carnivorous species and meet quite a lot of other impassioned, what developed my vision of the fishing and my techniques concerning it.
At this day, I fish essentially the Black-Bass with a float tube, with several different technique (Jigs, Texas, swimbaits, carolina).
It's the fish which always gives me so much excitement as much in its hunt but also in its behavior.
Fishing is for me more than a passion, it's an integral part of my life. That also enables me to be able to escape me, to be in direct contact with the nature and exchanges good moments with my partners.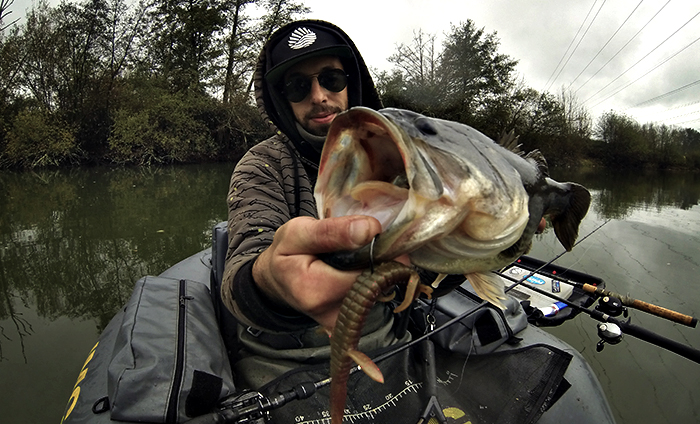 Geoffrey Carbillon
Being a fisherman since the age of 10, predators lure fishing has always been my favorite technique, from banks or in a float tube.
Living in the Bordeaux area, pikes and zanders are my predators of choice, but I also particularly enjoy searching for big black bass.
It sometimes happens that I travel abroad to satisfy this consuming passion that tracking predatory fishes is for me.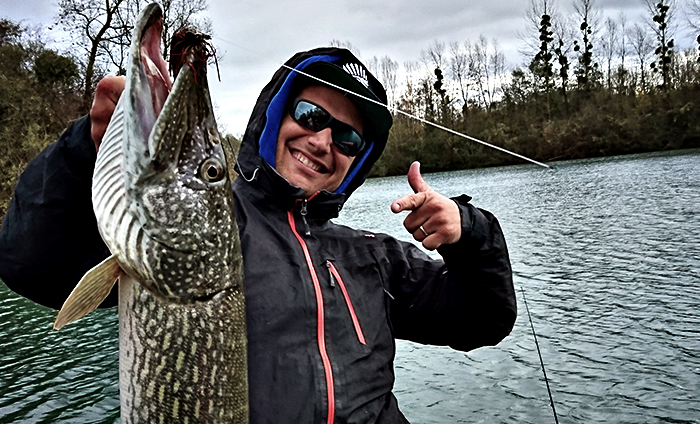 Tom Bontempelli
My name is Tom Bontempelli, I am 27 and I teach biology in high school.
I started fishing pretty young, with pole and quiver fishing. I began lure fishing zanders and perches in the Marne river in 2004, then I experienced competition for the first time in 2007 on the old AFCPL streetfishing tour.
That was a turning point in my fisherman "career". I learned to reassess myself constantly, to go toward others, to exchange in order to progress. Since then, I'am thoroughly involved in AFCPL streetfishing tour, GN Carla and eventually FFPS, taking part at the same time in boat and float tube competitions.
The reason why I stayed on the street tour, it's because of its simple, convivial and outgoing aspect. No need of overprized sounders or boats, no need of preparatory spotting: only lures you believe in, intuition, a good feeling of the water and most of all a strong mind because fishes are very often few and far between on a competition day (that being said, the goal of a competition is actually not to catch a lot of fishes but to catch more than the others fishermen…you can grasp or not the addiction from that). And of course a shred of success (that some people would call "chance") which very often makes the difference between a position in the top 5 and a win. This philosophy has allowed me to sum around 30 places on a podium, a title as France Champion in 2012 and 5 wins in a row at the France streetfishing Championship since 2010.
I also lived two international experiences with the France bank fishing team, which gave me the occasion to once again reassess myself and made me progress, with trout fishing for example.
Nowadays, competition still brings me a lot of pleasure and emotion, but I cannot do without free fishing sessions with my friends: no pressure, just fishing, exchanging, sharing, and always respecting our team partner, the fish, without who our passion would not exist…